EMMA BOPP F&B SCHOLARSHIP WINNER
FOR IMMEDIATE RELEASE
May 11, 2021
EMMA BOPP F&B SCHOLARSHIP WINNER
WHEATLAND (IOWA) Emma Bopp, a senior at Calamus-Wheatland High School from Wheatland, has been named this year's local F&B Communications $500 scholarship winner.
Bopp plans to attend the University of Northern Iowa to major in secondary science education.
In her application essay, she wrote of her love for helping others and a desire to return to a rural community to teach and coach. She also shared the valuable life lessons she has learned from her teachers and coaches that have helped her become successful both in and out of the classroom.
High school seniors who live in households in the F&B local telephone service area were eligible for the award. Students submitted an application form and essay. Three finalists were selected for interviews.
A primary goal of the scholarship is to ensure that children have the privilege of attending college and encourage young people to return to rural areas after graduation.
The local F&B scholarship program was started in 2003 because the Board of Directors and employees of F&B are committed to the education of local youth and believe learning is a lifelong process.
Emma's parents are Jerry Jr. and Andrea Bopp.
F&B Communications is the premiere local telecommunications provider offering telephone, long distance, Skitter TV video, high-speed fiber and DSL Internet, and home security services to customers in the Bennett, Calamus, Delmar, Lowden and Wheatland exchanges and surrounding areas. The company also provides computer sales and service through their Technology Solutions retail store.
To learn more about F&B Communications, visit the company Web site at https://www.fbc-tele.com.
For more information, contact:
Aaron Horman, Assistant General Manager, 563-374-1236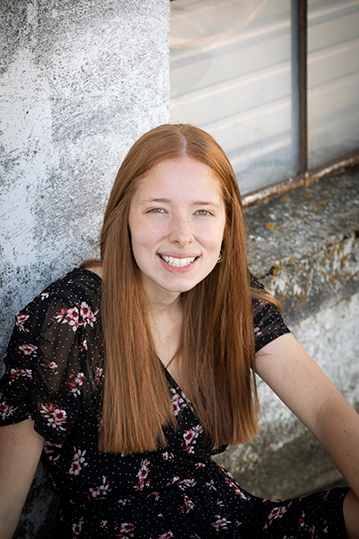 Emma Bopp 2021 F&B Scholarship Recipient