IT Services
Phone Systems
Business Phone Services
An integrated telephone system is essential for the success of any business to connect with customers, vendors and employees. F&B Communications has a long history of partnering with clients to meet their communications needs through the installation and maintenance of Panasonic, Nortel and ESI hardware. Today's phone systems serve as a common point for voice calling, voicemail, paging and other services essential to an organization's ability to communicate.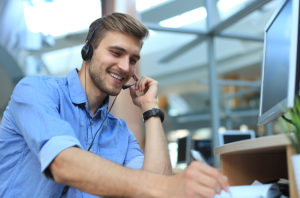 Share the Experience
Refer a friend and receive a $25 credit.