Fast and Dependable
The F&B Communications Fiber Optic network allows customers to receive advanced internet, video and phone services. Some providers use a "shared" network concept while F&B has designed a system with a dedicated fiber optic strand to each home and business. These connections can deliver up to 1 gigabit of bandwidth to every subscriber on the network.
Benefits of Fiber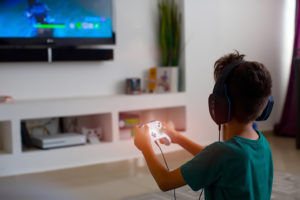 Fiber service is currently available in Calamus, Massillon, Toronto, Wheatland, parts of Lowden and the rural areas of Bennett, Calamus, Delmar, Lowden and Wheatland. F&B continues to work on expanding the network footprint and is currently installing fiber in Lowden.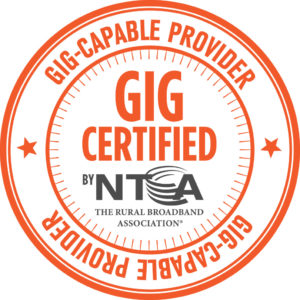 F&B has been recognized by NTCA–The Rural Broadband Association as a Certified Gig-Capable Provider for delivering gigabit broadband speeds and enabling technological innovation. As a Certified Gig-Capable Provider, F&B joins a national campaign to build awareness and industry recognition of community-based telecom providers that have built communications networks capable of delivering Internet speeds of up to 1 gigabit per second, which is 100 times faster than those currently available in many U.S. households.
Benefits Of Fiber
Faster Data Transfer – Information transferred over fiber optic connections is super-fast. Fiber connections offer low latency and have the capability of offering synchronous download and upload speeds.
Highly Secure – Fiber cables are made of thin strands of glass and not prone to electromagnetic interference. F&B's fiber cables are buried; protecting them from harsh environmental factors such as storms, snow and winds.
Ample Bandwidth – Fiber optic technology provides lots of bandwidth to support multiple devices. There is sufficient power to connect multiple laptops, tablets, mobile devices and other smart-home technology.
Dedicated Connection – F&B's network is architected with a dedicated fiber to each subscriber. This eliminates congestion and other bottlenecks that can impact performance on traditional shared networks.
Share the Experience
Refer a friend and receive a $25 credit.