Your Technology Partner
Need some help choosing a new laptop, not sure which wireless router makes the most sense for your home or need an HDTV mounted on the wall? Technology Solutions is your technology partner. We stock and carry a variety of computers and consumer electronics at our store.
Our Products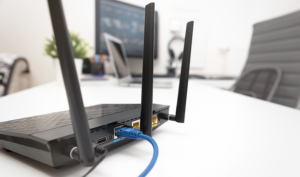 Computers and Tablets
Our primary computer hardware partners are Acer and HP. We stock a variety of tablets, laptops and desktops or we can custom order a model that meets your needs.
Computer Accessories and Peripherals
We stock and can special order just about any computer accessory imaginable. Commonly stocked items include:
Battery Back-ups
CD/DVD Media
Corded Mice
Graphics Cards
Hard Drives
Ink Cartridges (HP, Epson, Lexmark)
Keyboards
Laser Toner Cartridges
Monitors
Memory Cards
Network Cables
Network Cards
Photo Paper
Printer Cables
Printers
RAM Memory
Wireless
Scanners
Software
Speakers
USB Card Readers
USB Drives
Video Cables
Web Cams
Wireless Keyboards
Wireless Mice
Wireless Network Cards
Televisions
Technology Solutions sells LG and Samsung televisions. We also stock TV mounts and A/V cables and accessories. The professionals at Technology Solutions are also available to deliver, install and wall mount TVs.
Phones
Traditional landline phones offer convenience and important in an emergency situation and crucial for businesses. Technology Solutions carries a variety of one and two-line corded and cordless phones, speakerphones, big-button phones, and audible and visual ringers.
Share the Experience
Refer a friend and receive a $25 credit.