SecureIT Plus Computer Protection Service
SecureIT Plus is a fully automated and guaranteed computer protection service. It is a single service that is made up of a suite of technologies that are fully managed and supported to protect your computer.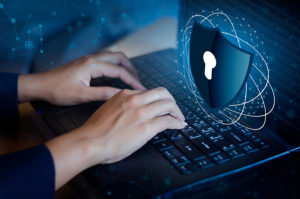 $7.95 per month
(plus $14.95 one-time activation fee)
SecureIT Plus service provides:
Fully automated protection and removal of viruses, spyware, and adware
Automated hard drive maintenance and optimization
Automated installation of tested Microsoft patches
Monthly e-mail reporting
Free professional installation
Free technical support
Guaranteed protection
All of this is included in the price of SecureIT Plus and is kept up-to-date automatically—you'll never have to worry about internet security again. Plus, the service is guaranteed.
If your time is valuable, or you are not a computer security expert, this service is for you.
SecureIT Plus FAQs
SecureIT Plus Computer Protection Service
With SecureIT Plus you get all of the services listed below in one completely automated package.
Managed Virus Protection
SecureIT Plus incorporates anti-virus protection from Symantec Corporation—the world's largest antivirus research and response organization.
Spyware Detection, Removal, and Pop-up Blocker
Spyware is a general term for a program that secretly monitors your actions. SecureIT Plus uses a three phase approach to protect your computer from spyware. Technology is in place to stop spyware from infiltrating your computer, to detect in real-time any malicious activity, and to clear up anything that may have been missed by using ongoing Spybot Search and Destroy scans. In addition, SecureIT Plus has a fully customizable Internet Explorer pop-up blocker to minimize those annoying pop-up ads and displays, saving both time and bandwidth.
System and Disk Maintenance
System and disk maintenance is often one of the most overlooked tasks and is a leading cause of poor performance and instability issues. SecureIT Plus uses Diskeeper Professional to provide ongoing maintenance by optimizing file storage and disk defragmentation for faster PC performance.
Microsoft Patch Management
One particularly important element of maintaining a secure and reliable computer is staying up to date on critical software patches. SecureIT Plus patch management provides a daily assessment of missing critical patches for Microsoft Operating Systems and automatically applies them after rigorous testing to ensure continued protection.
Monthly E-mail Summary & Online Reporting
To increase the value of the service, SecureIT Plus has developed a unique online reporting application that allows you to view vital computer protection statistics throughout the life of your subscription. These detailed reports show you information such as the number of viruses your computer has been protected from and the number of updates that have been applied. For small business environments and homes with multiple computers, these reports will also show you a roll-up of all your computers so you can see in a single view the protection that you have been provided.
Professional Installation
SecureIT Plus can be installed via a CD, download, or we also offer a free professional installation. You can call a toll free number. Once you give us temporary access to your computer, we can perform a remote installation. You can sit back and relax while trained SecureIT Plus technicians do the work for you.
Free Technical Support
Unlike Norton and McAfee who charge for technical support call, technical support for SecureIT Plus is offered free of charge.
Guaranteed Protection
With SecureIT Plus you'll never have to think about Internet Security again. Plus, the service is guaranteed. If you do have problems with an Internet-delivered issue while using SecureIT Plus services, Security Coverage, the makers of SecureIT Plus, will repair your computer at no charge.
Stop wasting time worrying about what type of protection you need, what product or products you should install, who is going install them, who is going to maintain and update them, and more importantly who you can call if you have any questions. With SecureIT Plus you'll never have to worry about Internet security again!
To order, e-mail info@fbcom.net or call 563-374-1236.
Share the Experience
Refer a friend and receive a $25 credit.