Local Computer Service Center
Technology Solution offers a suite of services for home and business users to keep laptops and desktop running efficiently.
Services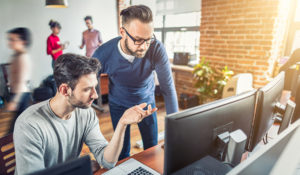 File Transfer/Data Backup
We'll move your files between two computers or create a backup of important files on your PC.
Software Installation
Installation and customization of software applications on your PC.
Network Setup
We'll setup and configure a home network between two PC's. Whether it is a wired or wireless network, we can do it!
Hardware Installation
Improve your computer with a solid-state hard drive or more memory. 
Computer Dusting
Get rid of the dust that attracts to the inside of your computer, especially laptops. The accumulation of dust can restrict airflow that is necessary to keep your PC from irreversible damage caused by overheating.
System Tune Up
If your computer needs a little TLC to return to optimal performance, bring it to us and we will tweak the system for improved boot time and performance.
Computer Rescue Service
If your computer is acting up with pop-ups, un-explained websites or has suddenly became very slow we'll rescue your PC. Bring it to us and we will fix it by applying security patches and removing any viruses and spyware.
Share the Experience
Refer a friend and receive a $25 credit.