KEITH URMIE NATIONAL FRS SCHOLAR
FOR IMMEDIATE RELEASE
May 11, 2021
KEITH URMIE NATIONAL FRS SCHOLAR
WHEATLAND (IOWA) Keith Urmie, a senior at Tipton High School from Bennett, has been named one of 33 national Foundation for Rural Service (FRS) $2,500 scholarship recipients.
FRS is the philanthropic arm of the NTCA–The Rural Broadband Association, of which F&B Communications is a member.
Urmie plans to attend Iowa State University to major in agricultural engineering.
In his application essay, he wrote of growing up on a farm and his interest in agriculture. It is with this background that he intends to establish a career focused on designing and improving farm equipment. He also shared how he plans to continue being involved in his community through volunteering and advocating for agriculture.
The FRS scholarship program awards one-time scholarships to students from rural communities for their first year of college, university or vocational-technical school. Each student is sponsored by an NTCA member company that also contributes a portion of the scholarship award.
Urmie was selected from a pool of more than 750 applicants from across the nation.
Keith's parents are Bill and Patty Urmie.
F&B Communications is the premiere local telecommunications provider offering telephone, long distance, Skitter TV video, high-speed fiber and DSL Internet, and home security services to customers in the Bennett, Calamus, Delmar, Lowden and Wheatland exchanges and surrounding areas. The company also provides computer sales and service through their Technology Solutions retail store.
To learn more about F&B Communications, visit the company Web site at https://www.fbc-tele.com.
The Foundation for Rural Service (FRS), the philanthropic arm of NTCA–The Rural Broadband Association and its members, seeks to sustain and enhance the quality of life in rural America by advancing an understanding of rural issues. Through scholarships, grants, and a variety of educational programs, FRS focuses on educating rural youth, encouraging community development and introducing policymakers to challenges unique to rural communities.
To learn more about the Foundation for Rural Services, visit their Web site at https://www.frs.org.
NTCA–The Rural Broadband Association is the premier association representing nearly 850 independent, community-based telecommunications companies that are leading innovation in rural and small-town America. In an era of transformative technological advancements, regulatory challenges and marketplace competition, NTCA members are leading the technological evolution for rural consumers, delivering robust and high-quality services over future-proof networks that make rural communities vibrant places in which to live and do business. Because of their efforts, rural America is fertile ground for innovation in economic development, e-commerce, health care, agriculture and education, and it contributes billions of dollars to the U.S. economy each year.
To learn more about NTCA–The Rural Broadband Association, visit the association Web site at https://www.ntca.org.
For more information, contact:
Aaron Horman, Assistant General Manager, 563-374-1236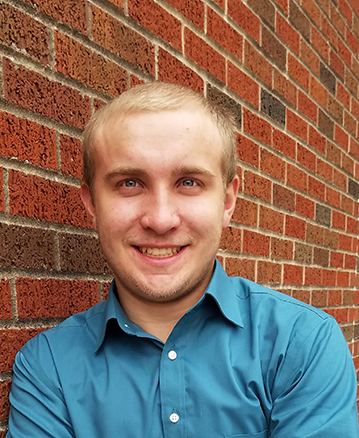 Keith Urmie 2021 FRS Scholarship Recipient